Put Your Printing on Auto-Pilot.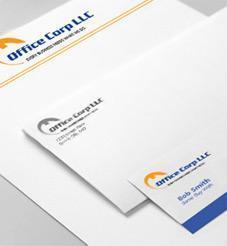 Printing is only one of your critical business needs, yet it may be the most important when it comes to reinforcing the image and attitude your company represents. The quality and consistency of your printed materials are a direct reflection of your corporate brand.
Through our online commercial printing system, your corporate brand is managed and maintained with precision graphics, custom templates and consistent print quality. Custom web-based print ordering allows you to customize and personalize branded business cards, letterhead, envelopes, note pads and more.
Our team of specialists will assist you every step of the way in creating and managing your custom online commercial printing program. SourceOT will help eliminate multiple print vendors – saving time, money and stress. You get the quality business printing you need, delivered on time and on budget.
Make SourceOT your one-stop shop so you're only dealing with ONE sales rep, ONE website and ONE billing structure for all your commercial printing needs.